Professional Window Cleaning In Cronulla
Enjoy A Clear View Every Time With Sparkling Clean Windows!
From smudges, fingerprints to grease, and road grime, your windows bear a lot of hassle. As a result, you get a dirty looking windows after a brief amount of time. These dirty windows are the first thing that people notice when they visit your place. Whether it's your living room or a workplace, a dirty window takes away the positive aura of the place.
A professional window cleaning service helps in removing the dirt and restoring the pristine look of your windows. Therefore, OZYWideCleaning professional window cleaning Cronulla services are here to clean off the accumulated dirt and debris throughout the year.
Our services include helping you with regular window cleaning be it residential, commercial or high-rise. Whether you have a curved window or even, our professionals cleaners are just a dial away from cleaning them with the right set of equipment. Having professionals backed with experience and knowledge, we're able to provide you utmost clean windows every time. If you're planning to spend another weekend cleaning the dirt off your windows, take a break and relax while having us at your service. Each of our cleaners are dedicated to their work and therefore will help you get sparkling shine windows every time you put trust in us. Contact us or Schedule an Appointment NOW!
Gaze The Perks of Professional Window Cleaning Cronulla Services!
The amount of dust and dirt a window accumulates on an average is unimaginable. Not only it degrades the look of your windows but also it's harmful to your health as this becomes the breeding ground for bacteria and viruses. OZYWideCleaning, window cleaning Cronulla services offer you the following benefits,
Improve Curb Appeal
The curb appeal of your place is important. Nothing works as more inviting than a clean and sparkling shine window. Whether it's your own place or workplace, a clean window creates a positive aura for your visitors. To put it simply, it increases the overall value of your property.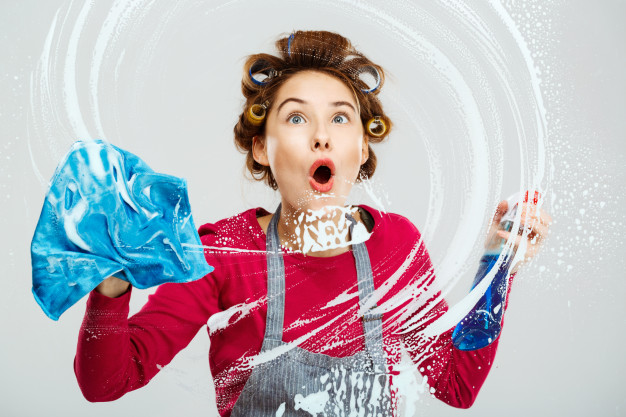 Energy Efficiency
When your windows have grime, dead bugs, dirt, it damages the window seals. This causes leaks, condensation, fogging which increases energy inefficiency. Apart from that windows often develop mold issues due to the gaps. This one of the critical reasons why your window needs professional cleaning.
Extend Windows Life
Specks of dirt, smudges, hard water, debris can corrode the windows and reduce the lifespan they can last. Having professional window cleaning services not only extends the longevity of your windows but all it reduces the cost that involves buying expensive glasses in the future.
It Increases Safety
Cleaning windows involves some major risks especially when it comes to high rise buildings. This includes ladder issues that attach the risk of injuries, falling, and accidents. A professional window cleaner has the right set of equipment to get the job done. This reduces the chance of falling and other accidental zones.
Your Reliable & Professional Cleaning Cronulla Service Includes
A professional window cleaner believes in providing you with a full-stack solution irrespective of your building heights. We understand it takes immense security measures and experience to clean the windows. Therefore, our professional window cleaning service cleaning includes both residential and commercial.
Residential Cleaning
We understand windows are a pain to clean. It takes effort especially when you lack the right set of equipment and knowledge. However, you can relax while we are at your services. 
Commercial Cleaning
In order to cater to the changing demands of our clients, we provide one-time cleaning and regular cleaning as well. We can tailor our window cleaning solution as per your business requirement. Give us a call today!
Frequently Asked Questions
What is Included In Window Cleaning?
Window cleaning includes cleaning, removing and replacing your window screens. We focus on cleaning your window glasses, sills, tracks and frames with specialized cleaning solutions.
How Often Should I Clean Windows?
Windows should have a regular cleaning to ward off the dirt and dust. However, if you're unable to conduct regular cleaning, it's advisable to clean them at least after a gap of a quarter.
The use of ladders depends on the height of your windows. However, all our cleaners are equipped with proper gear and equipment to get the cleaning done without causing any injuries or damages.