Professional Curtain & Window Cleaning Sydney Solutions!
Saves your time & energy.

Get crystal clean glasses & curtains.

Extend the longevity of your windows. 

Reliable & affordable curtain cleaners Sydney.

Enhance the beauty of your home & workplace.
OZYWideCleaning's Curtain & Window Cleaning Sydney Services!
Windows and curtains are prone to accumulating dust, odors, airborne pathogens, molds, etc. Over time, these tend to become dirty and dingy degrading the entire aura of your place, be it your home or office. 
The problem becomes worse when people are caught up with daily active lifestyles and get little to no time to conduct household chores. This results in an untidy place over time, causing several diseases at your place due to lurking bacterias everywhere.
Being a professional window cleaning Sydney company, we have an all-in-one solution for both your carpets and windows. Right from the dry and steam cleaning of your curtains, to cleaning, removing, and repairing your windows, we have tailor-made solutions for every property owner. Aside from that, our area of work covers residential and commercial, leaving you full independence to relax without any worries. Having a team of experienced and certified professionals, we assure you clean and tidy curtains and smudge-free windows after every wash.
Our Premium Curtain Cleaning Solutions Include
If you prefer domestic laundry, it may risk leaving your curtains crease, shrink, or wrinkle after a single wash. OZYWideCleaning curtain cleaners Sydney has been providing a wide range of cleaning solutions to remove the specks of dirt of your curtains without leaving your curtains damaged. Our professionals understand the material of the fabric and then prepare the cleaning solution which ensures 100% damage protection. Our curtain cleaning services include,
Dry Cleaning of Curtain Material

Dry cleaning is one of the most common way to clean curtains. The reason is that it doesn't include any liquid which further prevents your curtains from shrinkage. or color fading. It's recommended to dry clean the curtains at least four times a year. Our specialized services include removing the dirt and stains by separating the curtains as per the fabric type. Choose your specialized curtain cleaners Sydney Now!.
Curtain Steam Cleaning
Steam cleaning is a method where we apply a hot cleaning solution into the curtains and dry it with an industry-grade vacuum. The combination of this hot water and suction power will remove most of the dirt and allergens of your curtains leaving a fresh, soft curtain after every steam cleaning. It's one of the most effective ways to clean the deepest layers of your curtains. Hire a professional standard curtain cleaners Sydney NOW!.
Curtains Stain Removal
Stains are quite common on your curtains especially if you have children at your place. Our experts are specialized in removing and treating the most stubborn stains using a spot cleaning method. Our stain removal services include removing stains of crayon, beer, vomit, chocolate, paint, rust, candle wax, etc. It may take a while to remove the stains if it has been there for a long time, hence a regular curtain cleaning is advisable.
OzywideCleaning Window Cleaning Sydney Services Include
It doesn't take a long time to get your windows dirty while the amount of pollution in the air is incessantly increasing. Windows are surely one of your huge investments and it makes your heart wrench to alter them once in a while. Fortunately, you can save hefty bucks from buying expensive windows every time by increasing the longevity of your existing windows. Clean windows don't only enhance the beauty of your house but also lifts your mood up be it at our workplace or your own place. Especially in times of winter and monsoon, these places often develop molds and pathogens which damage the ledges, frames of your windows. Our professional window cleaning Sydney services include,
Approach
The traditional approach includes mopping the windows at first and squeezing them. This removes the dust accumulated over time and keeps them clean. Precisely we use a traditional approach to clean windows that are accessible easily. To begin with the process we apply soapy water and then squeegee it and remove it leaving the glass sparkling. Then we start wiping the ledge, edges, and other parts.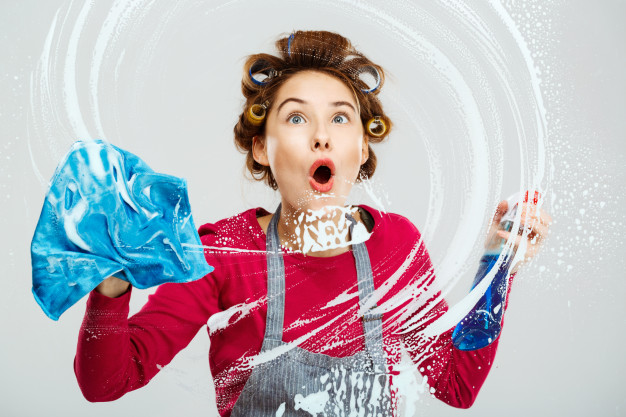 Frequently Asked Questions
How Many Times Should I Hire a Professional Cleaning Agency in a Year?
Since windows and curtains accumulate dirt too often, it's important to clean these parts at least four to eight times a year.
Why Should I Hire a Professional Cleaning Agency?
A professional gives attention to detail and ensures every part is properly cleaned using the best equipment. These are not expected from a local novice cleaner.